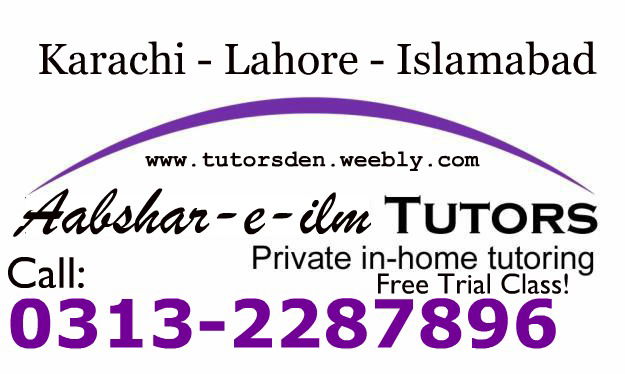 RULES FOR TUTORS
Tutors are requested to visit office with Original CNIC and 1000 Registration fees. (We need your CNIC number for reference, no need of your CNIC copy).
Immediate response: Whenever tuition is referred to you simply call within an hour or less unless it's too late to call the parents.
50% commission will be charged from first month fees.
If tuition is for 1 month (1 hour)or less 50% commission will be charged from the lump sum amount.
Try to arrange meeting in the first available time, first meeting increase the chance of tuition to be done.
Always give one free demo class in the first meeting so your time and fuel of the nation can be saved.
2 feedbacks in every tuition are needed within one hour of the communication, first regarding time of meeting, second just after the demo has done regarding fees decided or quoted.
Parents are not picking up your call is no excuse, call after a gap of 30 minutes.
You are not allowed to pick tuition fees, because fees is received by the academy and will be given to the tutor at the end of the month.
Tuition fees is a salary it's not a prize bond or an amount which you can get just after one meeting with the parents.
As long as you give feedback and be loyal with the student and parents you will be called as teacher, otherwise if you get disappear after getting advance fees (which is not permissible) you will be treated as cheater.
Never give false information to the parents that 50% of commission will charged from fees, if you want to convey them a true message give them full picture, for example if you decided a fees of 10 thousand per month and you will teach for at-least for 6 months (because a good tutor is never terminated from tuition) and you will get 60 thousand and academy will get 5 thousand only, which is 12% of the total amount and you will get 86 %.